APPRAISALS, PURCHASES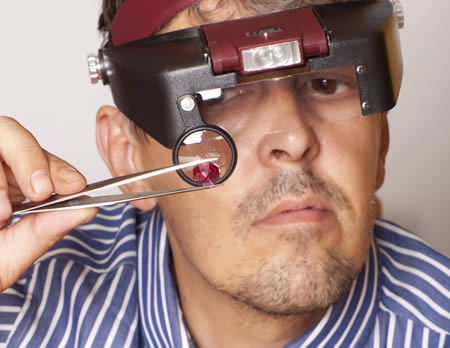 Our appraisals are done on the premises. We do insurance appraisals as well as Fair Market Value appraisals. All appraisals are usually done in a week or less.
Buying Gold and Other Metals
We buy scrap gold and silver, as well as sterling silver flatware and Gold and Silver Coins. Estimates are given when you bring the item to us and you are paid on the spot.
Estate and Vintage Jewelry, Watches
We have a large variety of estate, vintage and pre-owned jewelry at affordable prices. At today's gold and silver market prices, we are able to provide a nice selection of jewelry at a sizable discount from new jewelry.
We have a large selection of pre-owned watches including Rolex, Tag-Heuer, Omega, Accutron, Hamilton, Movado, Baume Mercier, and most other brands from time to time. A selection of pocket watches are available .
REPAIRS
Jewelry Repairs
We do all types of Jewelry repair, generally, if it is repairable, we can repair it. We do repairs on Sterling Silver, Karat gold and we can do minor repairs on costume jewelry. If it is important to you, we are happy to repair it no matter the value of the piece.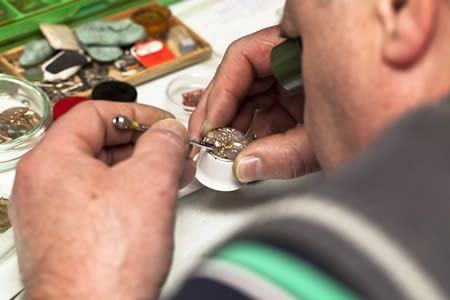 Clock Repair
We are no longer doing repairs on all clocks. We will repair quartz clocks only. Prices start at $45.00 on a quartz clock.
Watch Repair, Watch Bands Shortened
We repair all types and grades of watches including pocket watches. Rolex watches are repaired by a Certified Rolex Watchmaker.
If you need your watch band adjusted, we can do it while you wait for a nominal fee.
Watch Battery Replacement
We replace watch batteries, in most instances, while you wait. We can replace batteries on most watches. Some watches need pressure testing, which requires 2 weeks and an additional charge.